You never know what unexpected quirky stuff is going to show up if you keep your eyes open.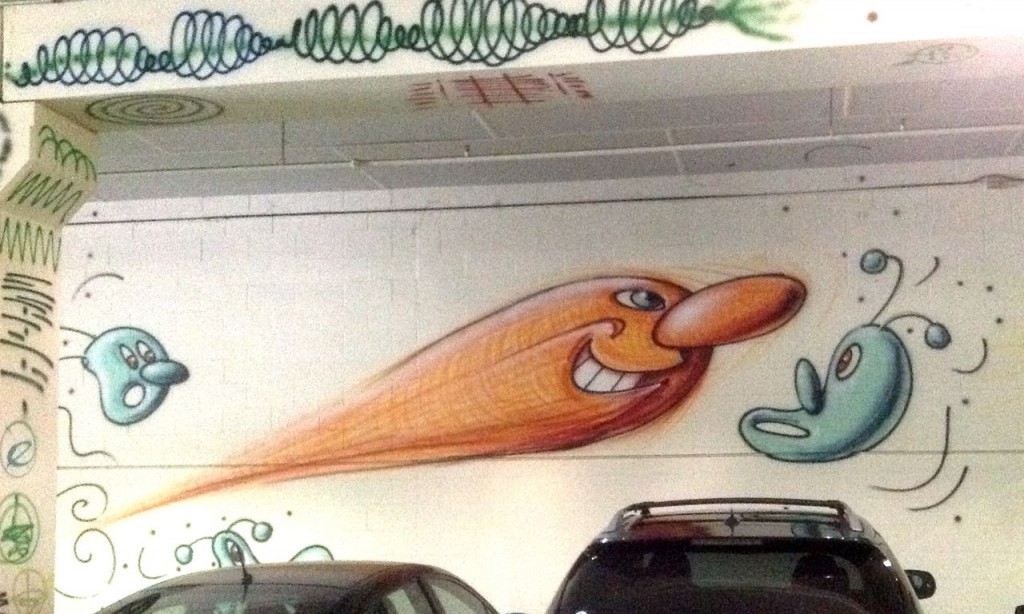 This afternoon, Erin and I visited the Pasadena Museum of California Art to see an exhibition of works by Edgar Payne. We're both fans of American plein-air painting, and Payne was a master of the technique – so the exhibition was a great success. But parking up, we found the Museum's garage had its own artistic charm.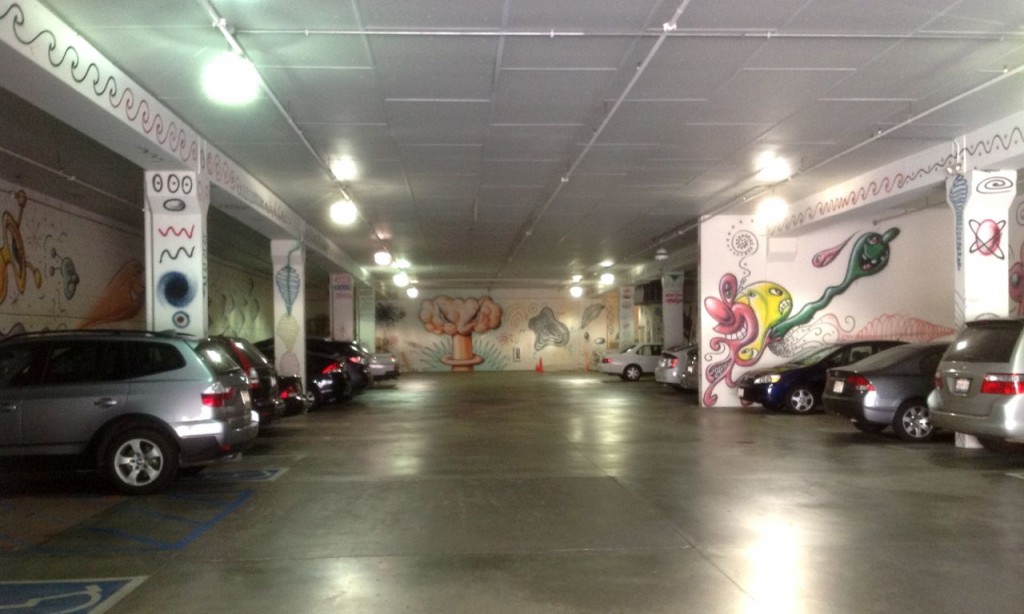 The graffiti is by artist Kenny Scharf, and instantly caught my eye with its images of rocket ships and swirling galaxies. The garage – or Kosmic Kavern – is the colorful legacy of an exhibition of Scharf's work in the gallery proper in 2004 – his graffiti in the garage was just never cleaned off! Scharf's work is influenced by the 1962 animated comedy sit-com The Jetsons, and there are other bits of space and nuclear iconography from the Golden Age of American Science spotted around – like the mushroom cloud and atom-swirl.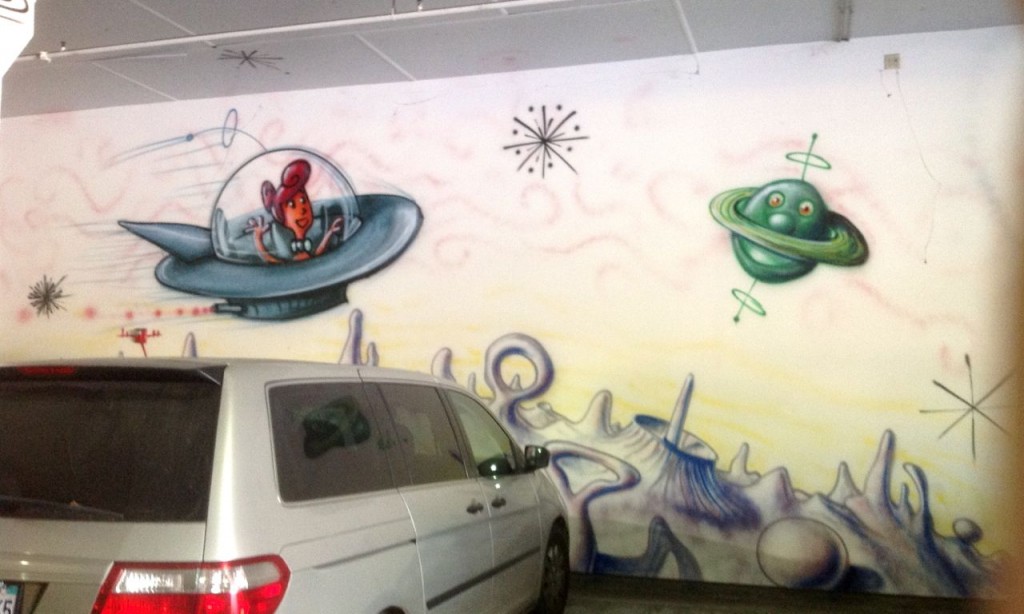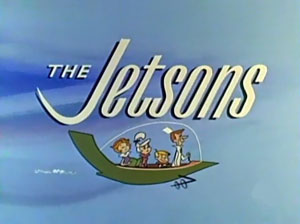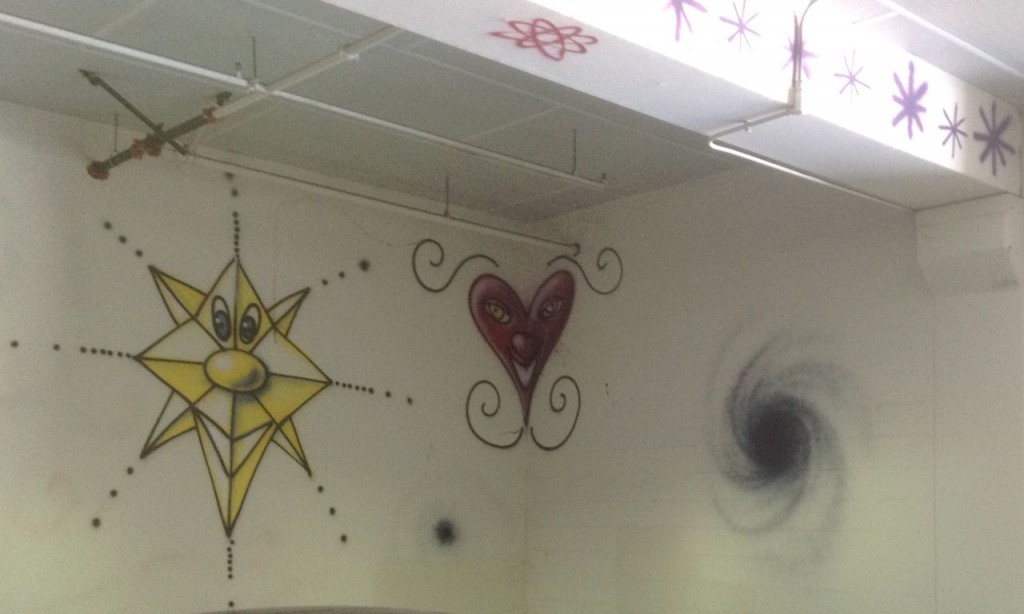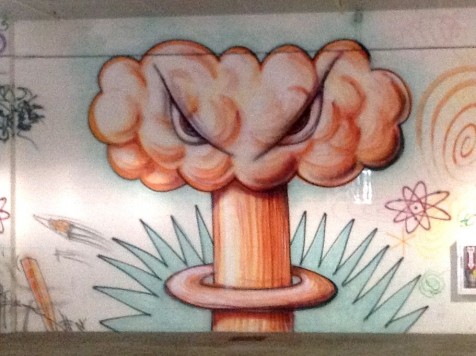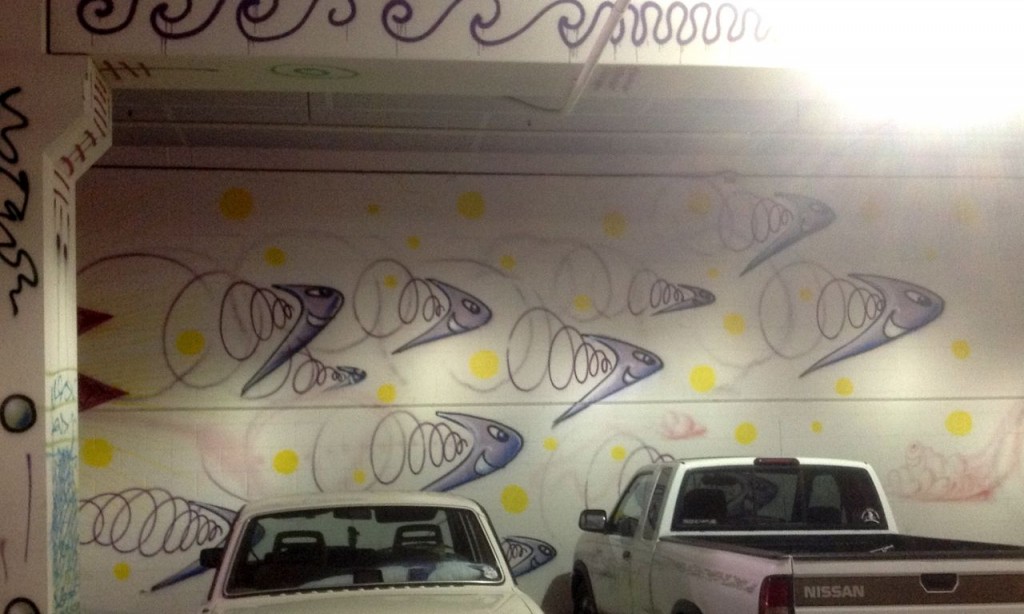 Some of the Jetson's techno-utopia became a reality. But not, unfortunately, the aerocar or three-day week.
More Kenny Scharf
If you'd like to see more of his Kenny Scharf's work, there's a good collection at Artsy's Kenny Scharf Page
Of related interest on Zoonomian
Chemistry in the Golden Age of American Science
Buck Rogers – A Copper-clad Lesson from History