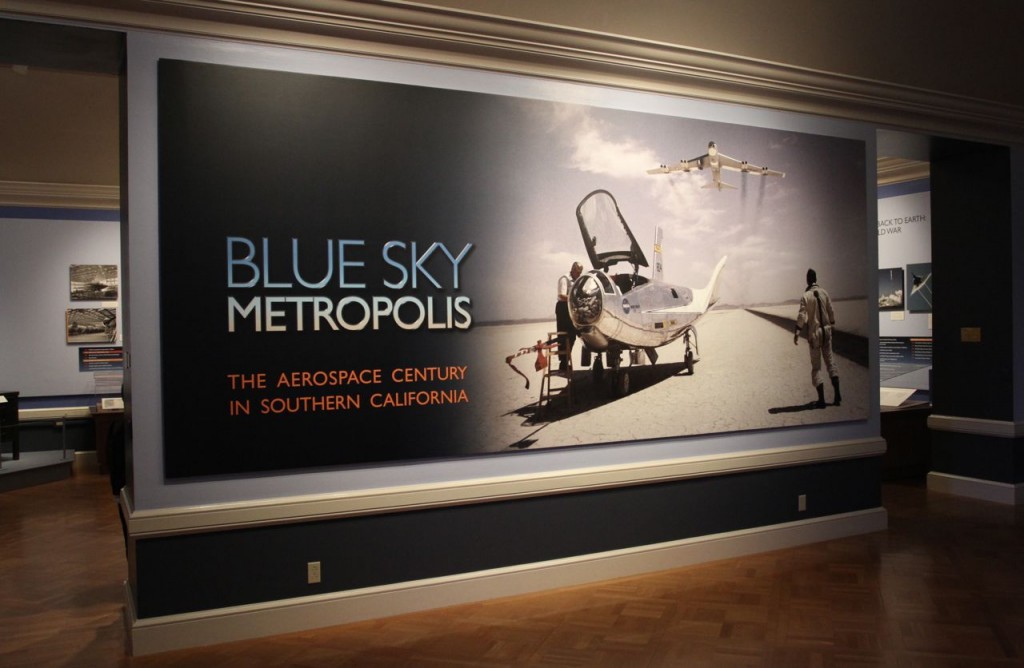 One of my favourite NASA clips shows the 1972 Apollo 17 lunar module blasting off, bringing home astronauts Eugene Cernan and Harrison Schmidt – the last humans to set foot on the moon.

The film is presently looping, next to an R-18 rocket engine like the one used in the ascent, at the Huntington Library's  Blue Sky Metropolis exhibition –  chronicaling a hundred years of Southern Californian aerospace.
There wouldn't be much of an economy in the region if it wasn't for aerospace  – that, and the entertainment industry.
From the first fly-ins and air-meets of Wright Brothers' style aeroplanes in 1910, to the birth of commercial aviation in the 1920s, to World War II fighter production and surveilance aircraft for the Cold War, to a still evolving space programme; this single-room display is an impressive distillation of the events, people, and motivations behind it all.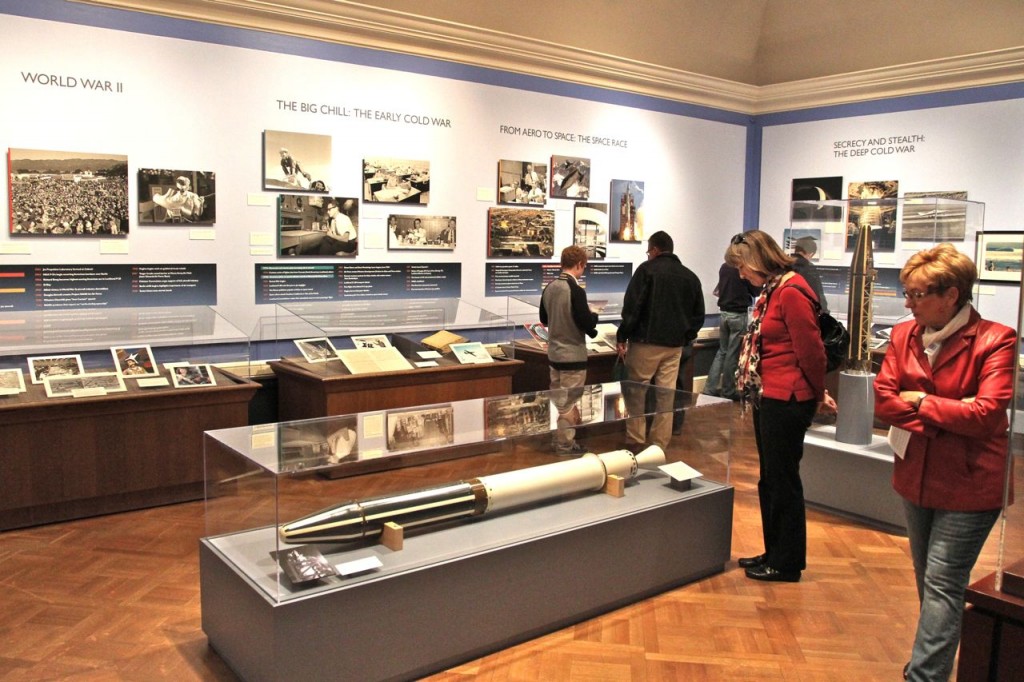 Documented photographs dominate the display.  I liked this shot of a flight hostess in 1929, framed serving tea in the doorway of a Transcontinental Air Transport (TAT) passenger aircraft – something of a contrast to pilot Amelia Earhart leaning against the hanger doors of an aircraft factory.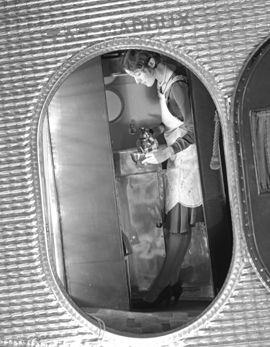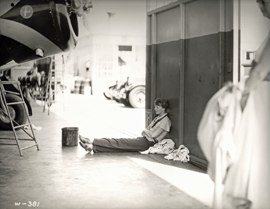 Politics might not be the most noble motivation for the conquest of space, but the launch of Sputnik 1 by the Russians in 1957 sure pushed the pace.   In 1958, under Eisenhower and with the passing of the National Aeronautics and Space Act, NASA was formed.  Later that year, the Jet Propulsion Laboratory's Explorer 1 satellite (the horizonal object in the glass case above) shot into orbit in response to the Sputnik challenge.
The accompanying social commentary is also fascinating, and with family connections (on my wife's side), we found the photographs of 50's/60's laboratory life – like JPL's all-women 'platoon' of mechanical calculator operators lined up at their desks – especially interesting.
(A recent scholarly analysis of NASA history can be had for free in NASA 50th Anniversary Proceedings, NASA's first 50 Years:Historical Perspectives.  For cultural insights on the era, see my posts Home Chemistry in the Golden Age of American Science and Buck Rogers – a Copper Clad Lesson from History) )
The exhibition isn't just about NASA though.  For more info, check out the website or visit till the 9th January 2012.