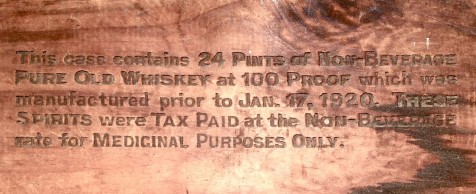 Medicinal whiskey? Sounds like a joke doesn't it.  But from midnight on 17th January 1920, this was the real deal in the USA, and one of the very few ways you'd legitimately get your hands on booze until the repeal of Prohibition in December 1933.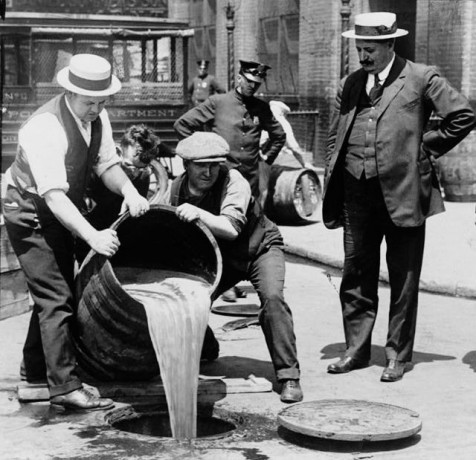 I found this old (regretably empty) case yesterday in the back of a garage – the kind of place all such boxes migrate to over the years.  It once contained Rye Whiskey made by the New Hellam Distillery company in Pennsylvania and distributed by John A Dougherty & Sons; from the stamping on the box, made in 1919 and bottled in 1931.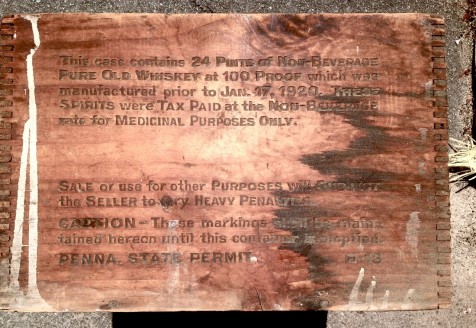 In the build-up to the passing of the Volstead Act that enabled prohibition, the various evangelical groups and temperance advocates sponsoring the legislation downplayed evidence for the medicinal properties of alcohol (1).  It was the sort of controversy reserved today for psychoactive drugs like marijuana and psilocybin.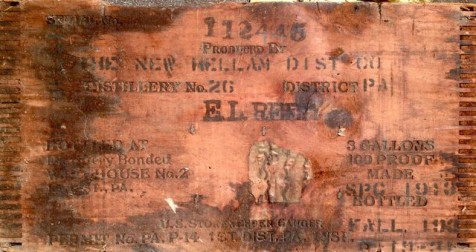 Like any controlled medicine, you would need a prescription to get some.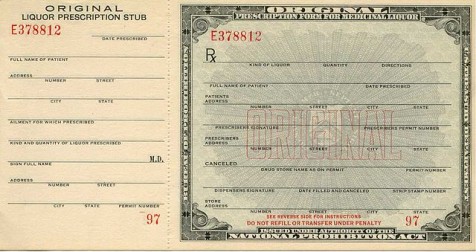 I haven't found a definitive list of conditions that warranted alcohol as a cure – just vague references to whiskey as a 'tonic', whatever that means, used to soothe stomach conditions, nervous complaints, and to aid sleep.  Today, we recognize the benefit of moderate alcohol consumption for the prevention or amelioration of conditions including heart disease, and specific drinks – including whiskey – pop up now and again for a special mention.
Other exemptions to the Volstead Act allowed wine for sacremental purposes, and bakers could use syrups derived from alcohol for cakes.  Uses in scientific research and industrial applications were also okay.  But in general, if you could easily drink it, it was out (2).
References
(1) A Prohibition Problem: Liquor as Medicine 1920–1933. Jones BC,  J Hist Med Allied Sci (1963) XVIII (4): 353-369. doi: 10.1093
(2) Discussion and full reproduction of the Volstead Act clarifying exemptions here