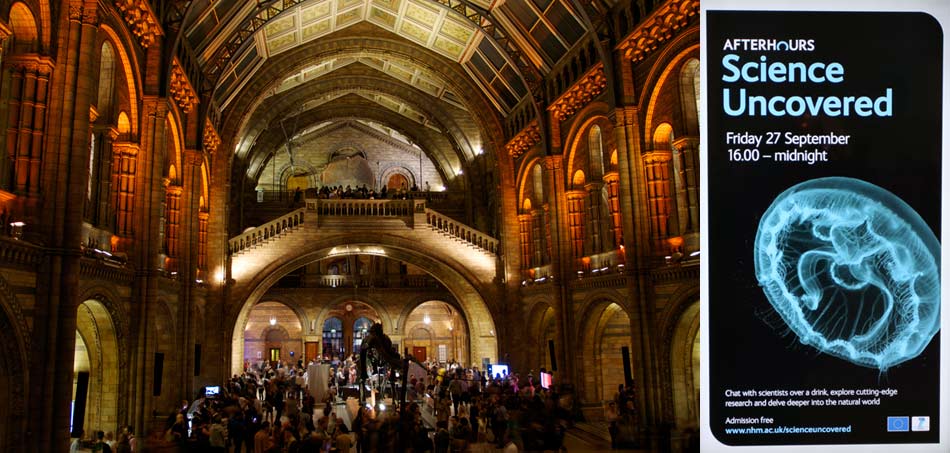 A few pictures from last night's event at the Natural History Museum in London: Science Uncovered 2013, a once a year special as part of the Europe-wide European Researchers' Night.
I think this format is fantastic. Ideal for Londoners spilling out of work on a Friday evening, with food and drink available and the opportunity to meet and chat with NHM scientists about current research or anything else. The place was packed out. I've been to some of the Science Museum 'Lates', and they are incredibly popular, but I've never seen the NHM this busy: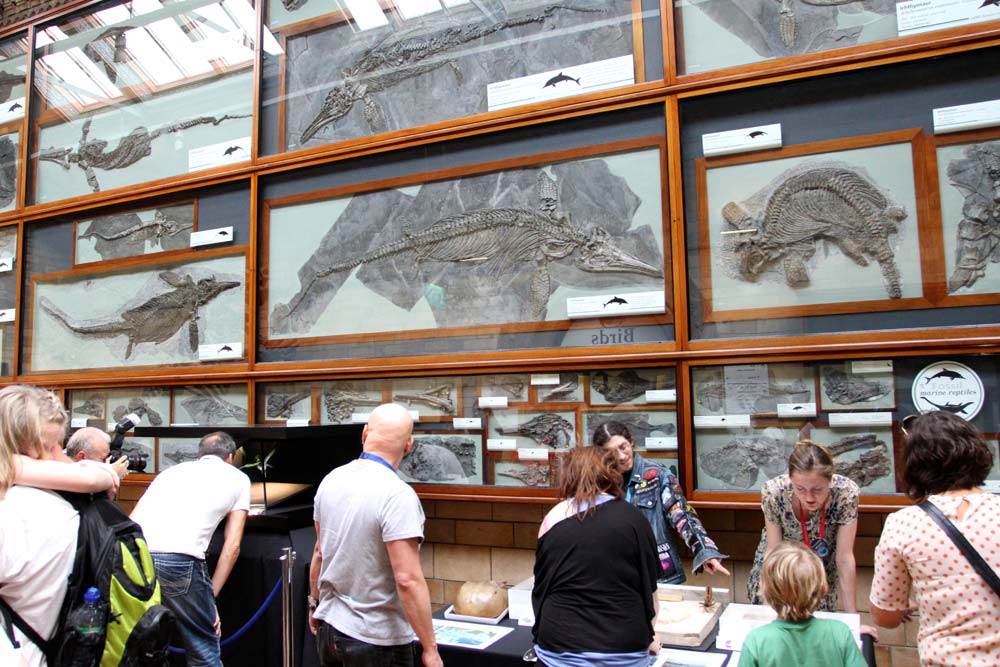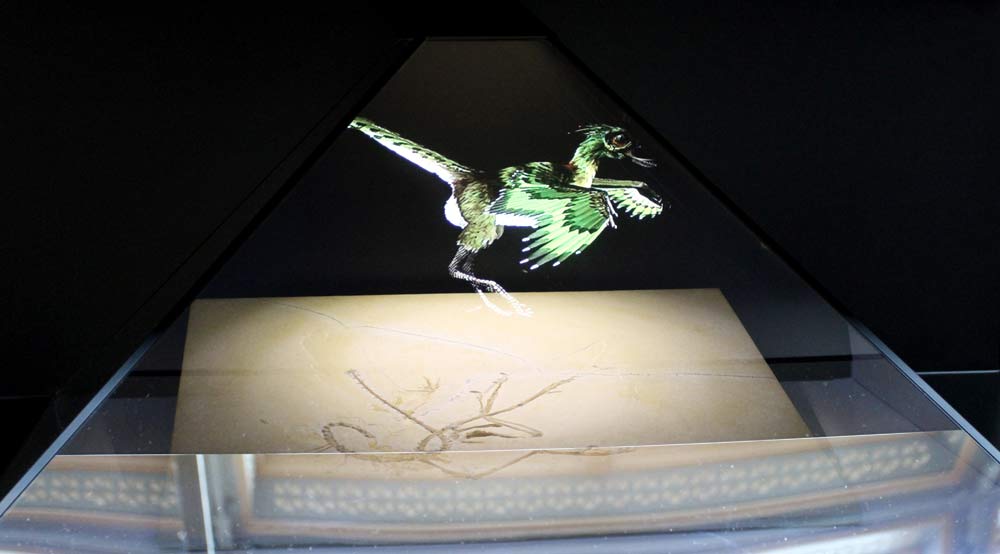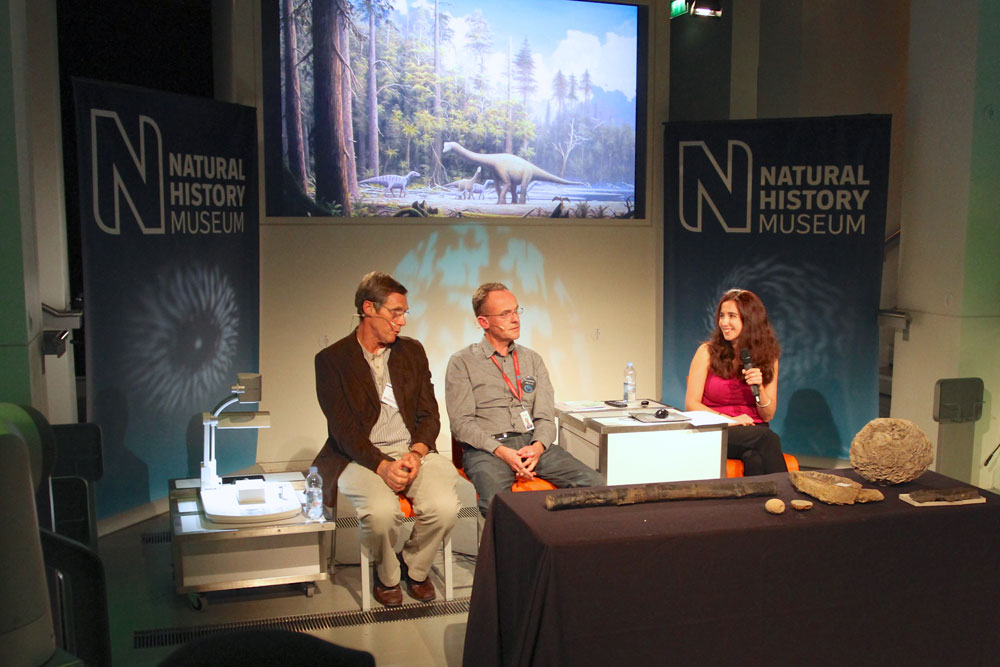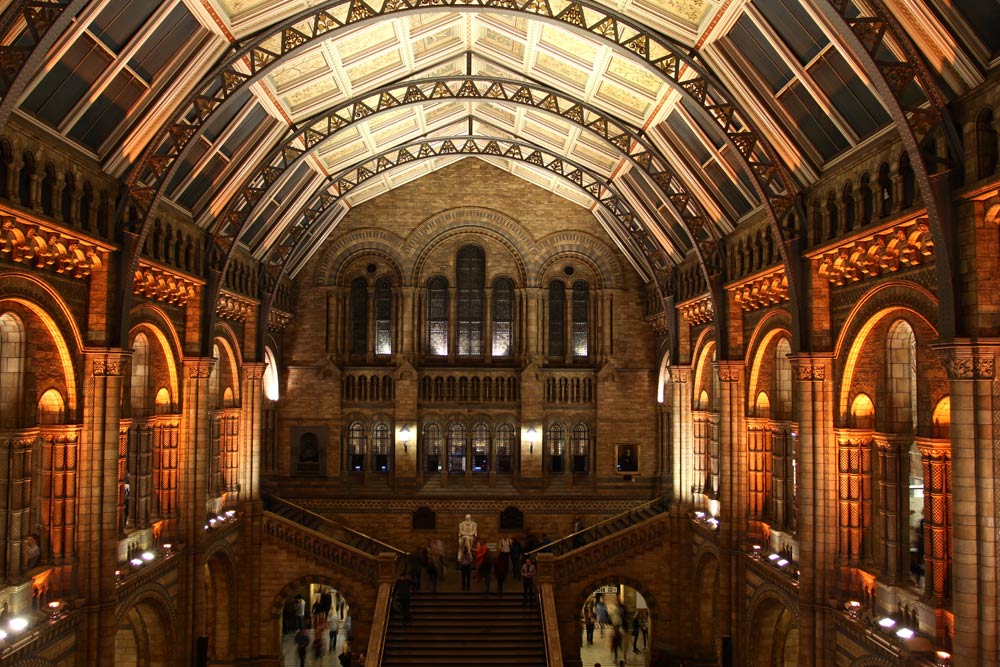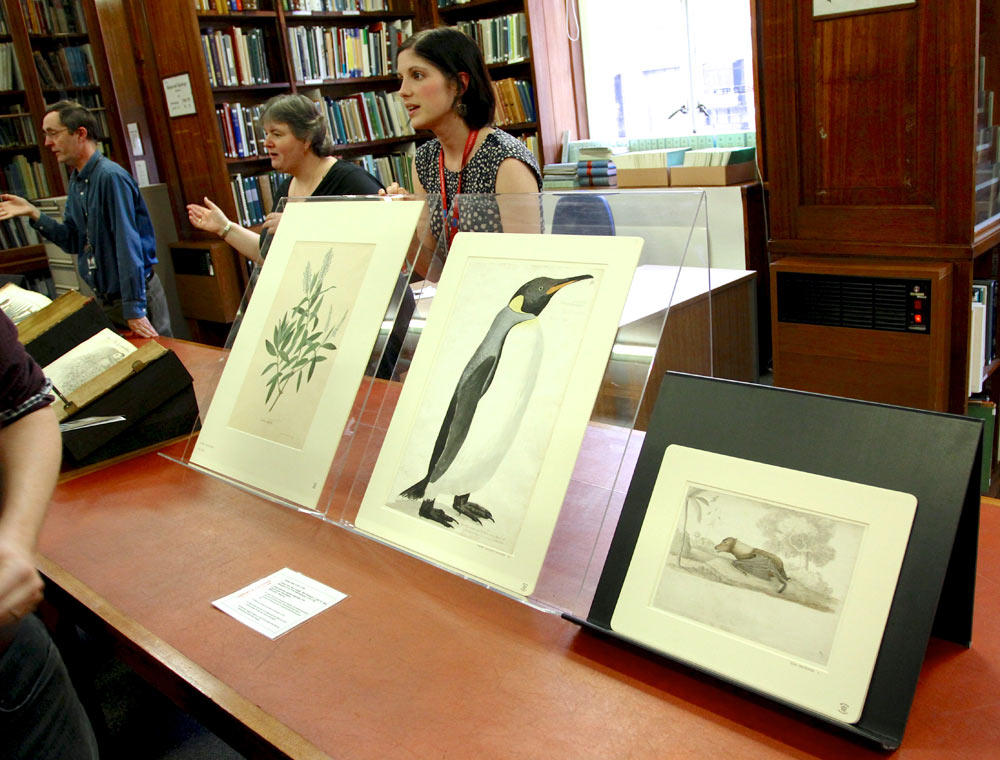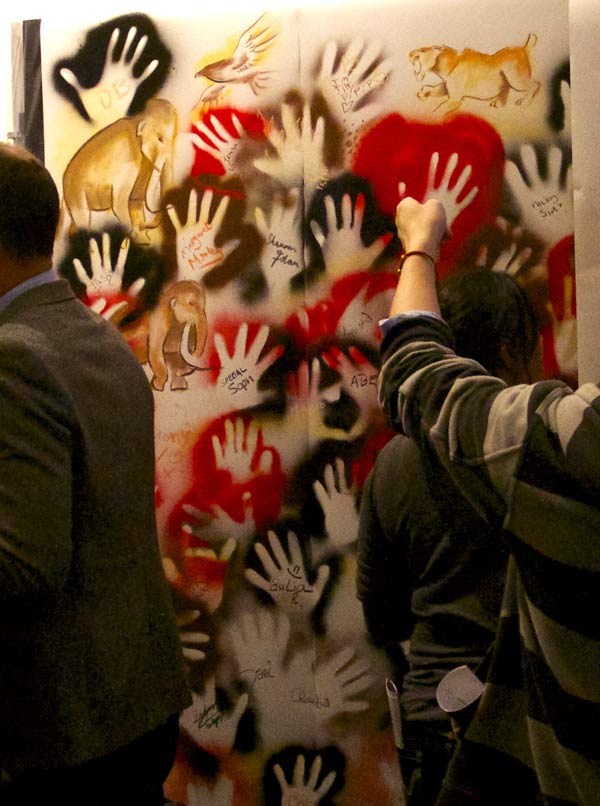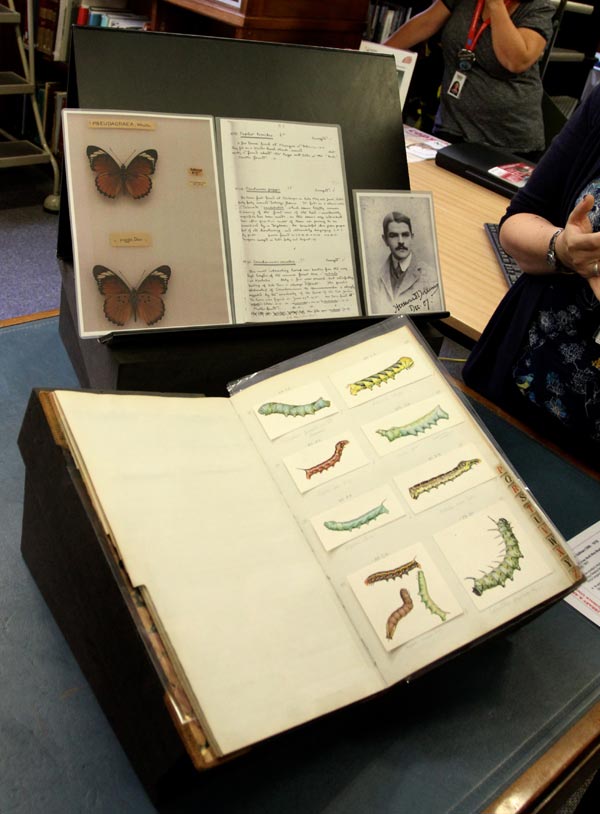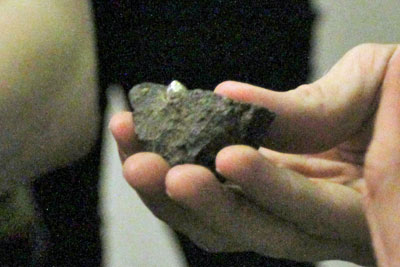 All photos ©Tim Jones, except last one ©Sven Klinge.