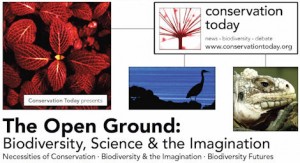 In June last year, Conservation Today ran a one day public conference – The Open Ground – to raise awareness of issues around biodiversity.  Rather bravely I thought, the event aimed to provoke discussion by combining a range of scientific and artistic perspectives.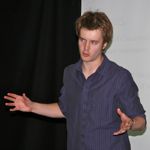 Colleague and fellow science communicator Emma Quilligan at the time wrote up the conference at Nature Network.  Now, browsing my archives, I've rediscovered the audio I made with Conservation Today as a record of the event, but which we never published.  Now for the first time, and with organiser Will Pearse's endorsement, here are the recordings for those who were unable to join on the day.
As Emma says, The Open Ground itself is something of an exercise in diversity.  The panelists range from academic to activist, and include some well known public faces such as the scientist and TV presenter Armand Leroi, and the prize-winning poet and Charles Darwin descendant Ruth Padel.
The proceedings are split into three sessions, each comprising three speaker presentations followed by a panel discussion with audience Q&A.  The sound can be streamed by pressing the arrow on the player, or downloaded from the link below each player.  Without the speakers' slides, some of the audio isn't going to make sense; but for the most part it does, and as some of the most interesting discussion comes in the panel sessions, it's less of a deal.
Clearly all the participants are speaking for themselves, and the views and opinions expressed don't necessarily represent my own take on things.  That said, if anyone wants to strike up a comment thread on any of the content, feel free.
Introduction by Will Pearse (Conservation Today)
Session 1 – The Necessities of Conservation
Dr Sam Turvey, Dr Emily Nicholson and Caspar Henderson on the challenges conservationists face.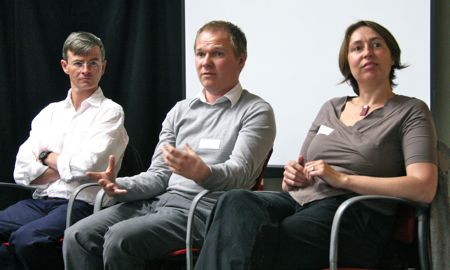 Presentations – Session 1
Panel Discussion – Session 1
Session 2 – Biodiversity and the Imagination
Prof. Ruth Padel, Dr Jamie Lorimer, and Melanie Challenger look at biodiversity from the perspective of literature, culture and society.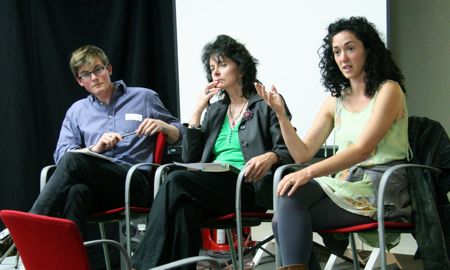 Presentations – Session 2

Panel Discussion – Session 2

Session 3 – Biodiversity Futures
Prof. Armand Leroi, Prof. John Fa, and Steve Roest on topics ranging from the trade in bushmeat to depletion of the oceans.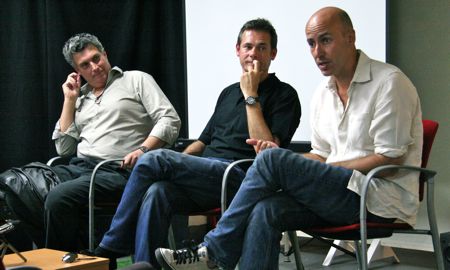 Presentations – Session 3

Panel Discussion – Session 3

Few more photos……
(photos: Tim Jones)
Related Links
Guardian Blog on The Open Ground (pre-event)