Despite being a regular visitor to California over the last couple of years, I've only today made the two hour drive from Los Angeles to Santa Barbara; and a beautiful and interesting place it turned out to be.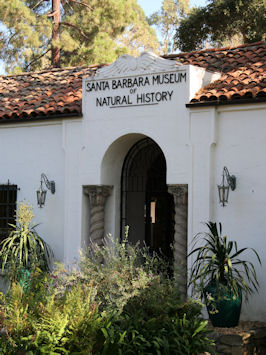 Santa Barbara's Museum of Natural History may be smaller than its South Kensington or Los Angeles cousins, but its collections are comprehensive and its situation enviable . Sitting atop a shady gully in a forest setting, the museum, like so much of the understated value in this city, nestles in suburban anonymity. Through the front door, all the expected departments – from mineralogy to dinosaurs – spar off from a central courtyard.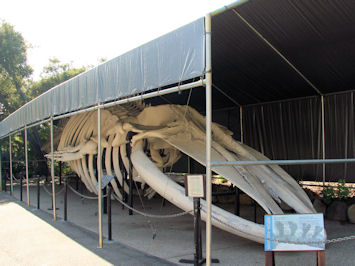 There is a complete blue whale skeleton in the front parking lot and a tranquil nature trial in the ajoining forest. The current special exhibition is a collection of dinosaur finds from Paul Sereno and teams' dig in Africa, including whole skeletons which tangibly illustrate the simultaneous but geographically isolated (post Pangaean break-up) evolution of Africa's version of the T-Rex.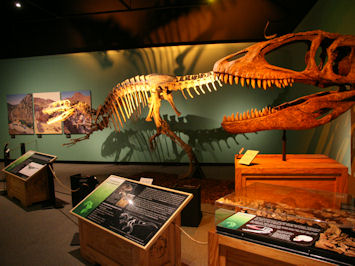 I found the range of exhibits truly diverse and a little surprising, particularly with slices of Von Hagens's '6 metre woman', (on loan from Bodyworlds in LA) suspended nearby a more traditional collection of 1920s stuffed mammals. Well worth the $10.