Yesterday evening I joined the British Film Institute's 'BFI 75 – A Story in Pictures' on London's South Bank,  celebrating 75 years of film and TV culture through a mix of archive clips and interviews.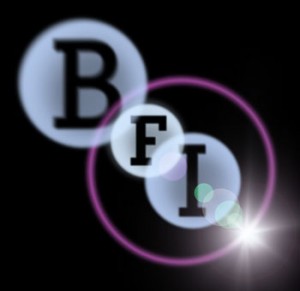 The evening was hugely enjoyable. What a delight to see Leslie Phillips, beloved of the Doctor and Carry-On films, take up the microphone with his trade mark saucy "Hello" . And to be transported back to 1901 with big screen footage from the Mitchell and Kenyon archive, beautifully restored, complete with live piano accompaniment.
Science and technology was represented by films about the railways and telephony.  From John Grierson's GPO Film Unit, that produced industry and transport films in the 1930s, was a sequence from 'The Fairy of the Phone', a fantasy involving female telephonists singing and standing atop telegraph poles.
Ironically, given the light coverage of science in the main program, later discussions and guest commentaries addressed the role of technology for enabling positive change in the industry, like the accessibility of professional quality, low cost, equipment. More exotically, Frank Skinner looked forward to a cinema world of wrap-around 3D, while another pundit held out for the holy grail of odorama (a low tech scratch 'n' sniff version has been done).
For further Reading on science in documentary film and T.V. See Timothy Boon's Films of Fact: A History of Science Documentary on Film and Television